Event Planning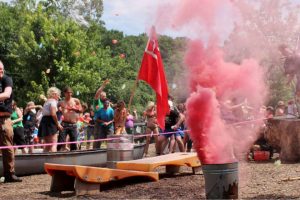 Events get people talking. Events also have a way of creating community and forging friendships. Events fill photo albums and facebook feeds. Events can turn into stories, spread, and turn into bigger things… Most importantly, events make money, and raise awareness for a business, product, or service. 
Unfortunately events cost more than just cash, they are incredibly time consuming. That is where BaRx comes into play. Regardless of whether you conceive of the event, or we do, we can take the planning off of your plate. We can hire talent, arrange for seating, decorate, craft schedules, and even design custom backdrops or set-pieces. With BaRx, the sky is the limit when your time is limited.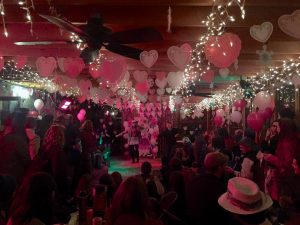 Chad and Cate Battles at BaRx can be your dream team for event planning and execution! 
Between them they harbor 25 years of event planning experience. Together they have planned and implemented the biggest New Years Eve ball drop in the US, four consecutive years of an epic summer solstice 10,000 water balloon fight, numerous charity events, auctions, craft sales,  and bar promotions.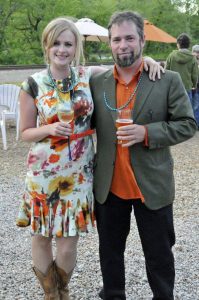 Chad has been a part-time professional entertainer for 15 years. He has juggled, eaten fire, twisted balloon animals, or been a character actor for numerous events in the Southeast. He has entertained at private parties, corporate events, weddings, and numerous small business promotions. During that time, he learned the ropes of contracting professional entertainment. His experience as a motion picture set dresser and assistant tech director at the Asheville Community Theatre has deepened his understanding of production, and honed his skills. He knows what is possible, and how long it takes to put things in motion.
Cate was the promotional director at the Bywater for 3 years and was responsible for, or was a major contributor to every major event held at the venue. She is also an accomplished fine artist specializing in painting. She rounds out her incredible skillset with formidable social media, promotion skills, and vision.