Draft System Cleaning & Maintenance
BaRx is dedicated to helping bar & restaurants serve the highest quality beer, while maximizing profits by reducing waste, and retaining  satisfied customers.  We can work with you to set up a bi-weekly line cleaning schedule, and quarterly acid cleanings. Award-winning bar owner, and 25 year veteran of the hospitality industry, Chad Battles has a long history of working with, and maintaining a variety of different draft systems.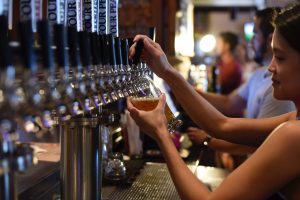 Learn more by clicking the categories below!
Satisfied Customers!
Draft systems can be a breeding ground for bacteria if not regularly cleaned and maintained. While most of the bacteria is not hazardous to your health, it certainly does create off flavors, and can in some cases cause gastrointestinal irritation. Brewers work hard to assure their beer is of the best quality and taste for your customers, keep up the good fight against bacteria for your hard earned patrons.
Less Waste, Faster Service
Draft systems with improper pressure settings, temperature, and unclean systems are notoriously foamy. Not only do bartenders end up pouring profits down the drain, but foam problems can cause a bottleneck to all of the other tasks at hand, slowing down service, and frustrating both customers and staff. BarX is also available dial in your draft system, properly train your employees in perfect pouring practices, correct procedure for cleaning glassware and faucets, and instruct them on daily cooler and keg maintenance.
Return on Investment
The Numbers Don't Lie



From Brewer's Association studies:
Establishments that clean their beer lines every other week see an increase in 5 pints sold per keg. 5 pints/keg x $3.41 profit/pint x 52 kegs/year/line = $886.60 profit/year/line (based on sales of 1 keg/week/line)
4 line system= $3,466.40 (vs apprx $600/ year cleaning costs*)
10 line system= $8,666.00 (vs. apprx. $1560/ year cleaning costs*)
30 line system= $25,998.00 (vs. apprx. $4680/ year cleaning costs*)
*prices based on cleaning agreement
The economics are hard to ignore!
Serving Southern Oregon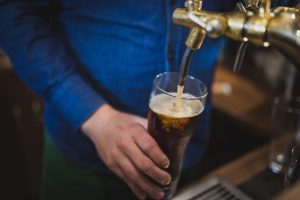 In addition to Draft Line Cleaning, BaRx offers troubleshooting, annual line replacement, and staff training. Located in off I-5 in the city of Grants Pass, BaRx Draft Services can easily and quickly travel from Ashland, to Medford, to Jacksonville and surrounding areas. Help is just a phone call away.
Call us at 828-230-2661 or CLICK HERE to get a quote. We offer discounts for a regularly scheduled cleaning plan. Serve your product as the brewer intended, see the customer taste the difference, reap the benefits!
Cheers, Chad
Copyright 2019 BaRX All rights reserved